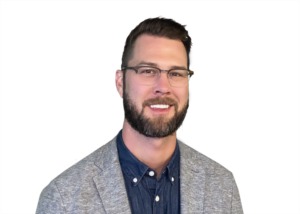 Licensed in Oregon:
201232852
James moved to Portland in 2010 and over the past decade has lived in some of Portland's most dynamic neighborhoods. He has enjoyed everything that the Pacific Northwest lifestyle has to offer, watched small businesses thrive, multi-use construction pop up almost overnight, and the community come together to support local businesses. He is excited to see what the next decade holds for this vibrant, ever-changing Northwest metropolis!
James has worked in many industries and his professional background has always been customer focused. For many years in Portland he has worked with local, independently-owned eye care practices to help their patient and customer bases grow. This one-on-one interactive job has given James the skills to be detail-oriented, great at listening to clients' needs, and the ability to overcome obstacles however big or small.
Now, as your REALTOR®, James is here to listen, to educate, to offer resources, and ultimately lead you and your family to your dream home!  He is supported by two Principal Brokers and a team of fellow agents as well so that you always have someone available to help.
James attended the University of Texas at Austin and graduated with a Bachelors in American History and English Literature.  He also has had extensive training in real estate negotiations and marketing.
Testimonials
I connected with James through a friend and he taught me the home buying process from scratch. He walked me through pre-approval and connected me with a variety of mortgage brokers and lenders so I could pick the best fit for me. Together we looked at listings and went to about 10 places. I ended up offering 4 times and got an AWESOME price on a modern townhouse in SE Portland that is perfect for me! Working with James was great for a few reasons: -I am pretty stubborn and have to "see it to believe it" and James was patient with that -As a first time buyer, I wanted to see it all, James was there for me with all the showings (once he was out of town and he STILL arranged for me to go) all over Portland and mostly in SE and St. John's -The group he works for has a TON of experience in Portland (they know every neighborhood, street, etc....) and it was clear from the beginning that working with James meant I could tap into all that knowledge. James even set me up with a more senior agent once to help me get some perspective. -He is a likable guy and got along great with the other agent and my lender. I would recommend James for any home buyer but especially somebody new to buying.
Stephen Wehrer