10 Reasons Portland May Be Your Next Home
Posted by Lauren Perreault on Thursday, April 29, 2021 at 8:29 AM
By Lauren Perreault / April 29, 2021
Comment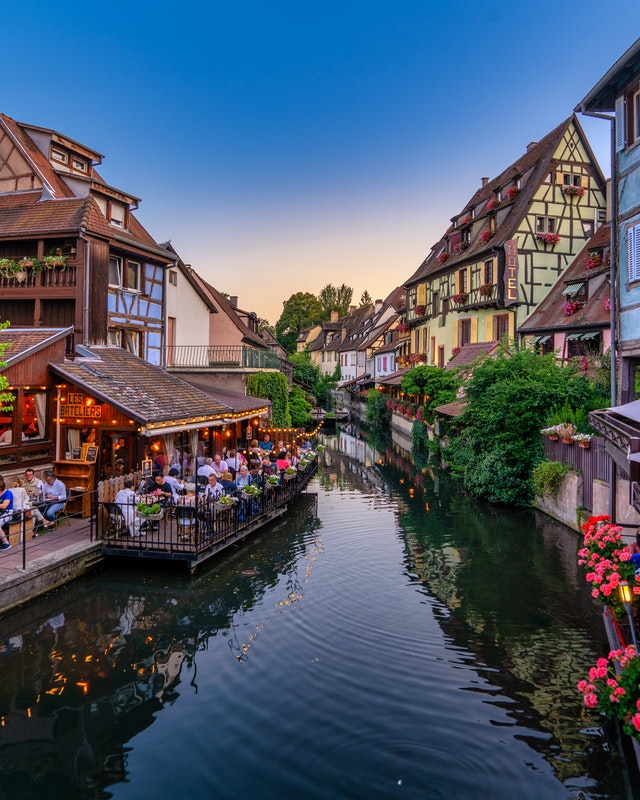 United Van Lines does a survey every year showing which areas have the most inbound or outbound moves. Oregon continues to be in the top three states for many reasons — here's our opinion of why Oregon and especially the Portland area be where your next home is!
1. Home Prices are Relatively Affordable
Compared to someplace like Texas or South Dakota, Portland will seem pricey, but to Californians, Portland is a screaming deal.
Portland has many styles of home, but the typical home was built in about 1923 – 1945 and has a basement and a second story with deep eaves. Some have many original features such as leaded glass, carved mahogany banisters and pocket doors, and handmade tile fireplaces. Others have had recent renovations and have had the typical floor plan opened up to be more "great room" style. Depending on location and condition, these range from the $400,000's to upwards of $1M. But areas just outside Portland proper, such as Beaverton, Hillsborough, Tualatin, and Tigard have single family homes in the $200,000's and are just a quick trip (about 20 minutes) to downtown Portland.
Condos abound in the area called "the Pearl" which is downtown, and these range from luxury units of $2M to large studios about $225,000.
2. It's Gorgeous
Oregon is justly famous for its natural beauty including tall cedar and pine forests, blooming rhododendrons, waterfalls, streams, and of course the Portland International Rose Garden. Yes, it rains. That's why it is so damn green here! And most of us Portlanders soon learn to just ignore the rain, which is usually mild and more of a mist. As long as you don't worry too much about your coiffure, you'll be fine.
3. Best Airport
Portland's PDX Airport has been voted the nation's top airport for four years in a row now — it is just the right size to have international flights and easy ability to get anywhere quickly yet not become the airport you have to schlep through for miles. The airport has lots of services too, from great food courts, a movie theatre where you can catch short films, massage stations, and some interesting boutique shops to kill time while you wait for your flight. And the "MAX" train goes right to the airport, letting you get there easily via public transportation.Big city meets small town – the best of both worlds
4. Food and drink
If you are someone who loves to dine out, Portland's your place: one of the top 10 cities for "foodies" plus an ever growing industry in craft beers, wines, ciders, ales, and even home made mead means that if you take your libations seriously, you can find an amazing variety of food and beverages here. Having farms so close to the city also means that many foods were picked that morning, and the free range grass fed meats are also from local sources. And if you are gluten-free like me, you will be pleasantly surprised to find that most restaurants really know how to keep you safe and usually have gluten free pasta and bread/rolls as an option for you.
5. Public transportation is amazing
Take a look at the "Tri-Met" website at www.trimet.org. You will see that Portland is home to a unique and well integrated mix of "MAX" trains, streetcars, and bus lines, which makes it totally possible to get around without a car. The city is actively working towards reducing car traffic by allowing only single car wide curb cuts in the city limits for new construction so as to keep the most street parking possible.
Add in the huge number of bike lanes — Portland is apparently the number one city for bikers in the U.S. — and the fact that there are many places where you can rent bikes or Car2Go's — and you really don't have much need to own a car unless you just prefer that convenience.
6. Portland takes "green" seriously
One little known fact is that Oregon has a law about "Urban Growth Boundaries" that means that each city must define a master plan for it's boundaries to prevent the beautiful trees and farmlands from being gobbled up by housing. That means that the natural beauty Oregon is famous for will be here for a long while. I like knowing that — bet you will too!
The city is actively working to encourage "in-fill" of urban lots to improve housing affordability. They also do cool and creative things like solar powered trash compactors on city streets which smash down the trash allowing less frequent collections and thereby keep the trucks off the streets more.
The city's policies are all increasingly aimed at the environment. Recycling is big here — everyone composts their food waste, and happily separates their trash. Trash pickup is only every other week, but recycling and green waste can be picked up each week, encouraging everyone to recycle every thing they can.
7.Top notch hospitals
Portland is home to some amazing hospitals and medical research facilities, including Oregon Health Sciences University (OHSU), Providence, Good Samaritan/Legacy.
8. Multiple nearby colleges and universities


9. Relatively mild climate
Although the past winter did have a lot of snow, usually our winters are mild and rainy with a half inch total of snow for the season and very few dips of temperature below 40. Nearby Mt. Hood has skiing within an hour and a half drive, and the forest parks are gorgeous in the winter quiet.
Summers are beautiful with long days and late sunsets, nice breezes, and flowers everywhere. From biking, hiking, sailing on the Willamette and Columbia rivers, fishing, going to the many festivals and open air markets, our sunny season has tons to do.
With global warming increasingly making areas of Southern California hotter than previous years, Oregon may be the perfect place for retirement as it's a great blend of temperate winter and temperate summer!
10. Great Attitude Towards Each Other
"Keep Portland Weird" is not just a saying – it epitomizes the "live and let live" attitude of Portlanders to just about any lifestyle. If you are looking for a place you can just be yourself, Portland is a great choice. In my nearly two years here, I have not seen any evidence of discrimination whether due to race, sex, appearance, or LBGTQ orientation. One relocating couple asked me where the "gayborhood" was — I was happy to tell them that my broker, who is gay, said Portland does not need one in order for gay people to feel safe mingling freely among straits. You are likely to see someone with heavily tattooed "sleeves" and multiple piercings chatting happily with someone with a brush cut in a business suit, and that's one of the things I like best about life in Portland.