4 Important Tips for Selling Your Home This Spring
Posted by Lauren Perreault on Wednesday, March 29, 2023 at 8:53:04 AM
By Lauren Perreault / March 29, 2023
Comment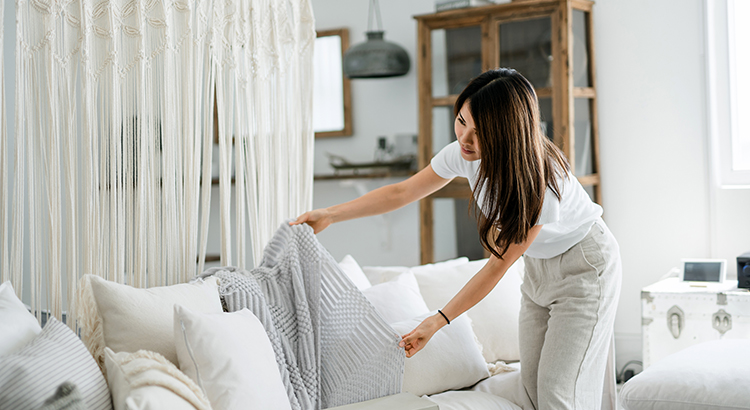 Spring has arrived, which means that an increasing number of people are preparing their homes for sale. However, due to recent real estate changes, this year's spring housing market will be different from the previous year's frenzy. Follow these four simple tips to sell your house quickly, easily, and for the most money:
1. Make Sure You Give Buyers Access
Limiting the days and times when buyers can view your home is one of the most common mistakes you can make as a seller. If you want to maximize the sale of your home in any market, you cannot restrict potential buyers' access to view it. If it's inaccessible, it could cost you money by keeping it on the market longer and ultimately selling for less.
2. Make Your Home Look as Good as Possible on the Inside
For anything to sell, especially your home, it must look inviting. Your real estate agent can give you expert advice on the ideal staging for your home. Even updating a room with fresh paint, steam cleaning carpets, or removing clutter from the garage can make a big impact.
3. First Impressions Matter
When it comes to selling your home, the old adage "you never get a second chance to make a first impression" applies. The first impression a buyer gets is often what they see as they walk up to the front door. Working on the outside of your home is just as important as staging the inside. Improve your home's curb appeal to make an impression on potential buyers.
4. Price It Right
In today's real estate market, this is probably the most important aspect of selling your home. A house that is priced competitively will sell. Period. To do so, you must be aware of what is happening with home prices in your area and understand the current market factors. That is why it is best to work with a reputable real estate agent who can ensure you list your home at the correct price.
Bottom Line
Everyone selling their home wants three things: to sell it for the most money they can, to do it in a certain amount of time, and to do all of that with the fewest hassles. To accomplish these goals, let's connect so you can understand the steps you need to take to sell your home this spring.