Buyers May Face Less Competition as Bidding Wars Ease
Posted by Lauren Perreault on Wednesday, August 31, 2022 at 11:32 AM
By Lauren Perreault / August 31, 2022
Comment
The intensity and number of bidding wars were two of the most popular real estate stories in recent memory. With so many purchasers seeking to buy a house and so few available, fiercely competitive bidding battles became the norm during the pandemic, pushing home prices higher. If you attempted to purchase a property within the last two years, you probably had this experience first-hand, with at least one home being outbid on numerous occasions.
But here's the news you've been waiting for: data shows clear signs bidding wars are easing this year.
According to the National Association of Realtors (NAR), the average number of offers on recently sold homes has declined considerably over the past few months (see graph below):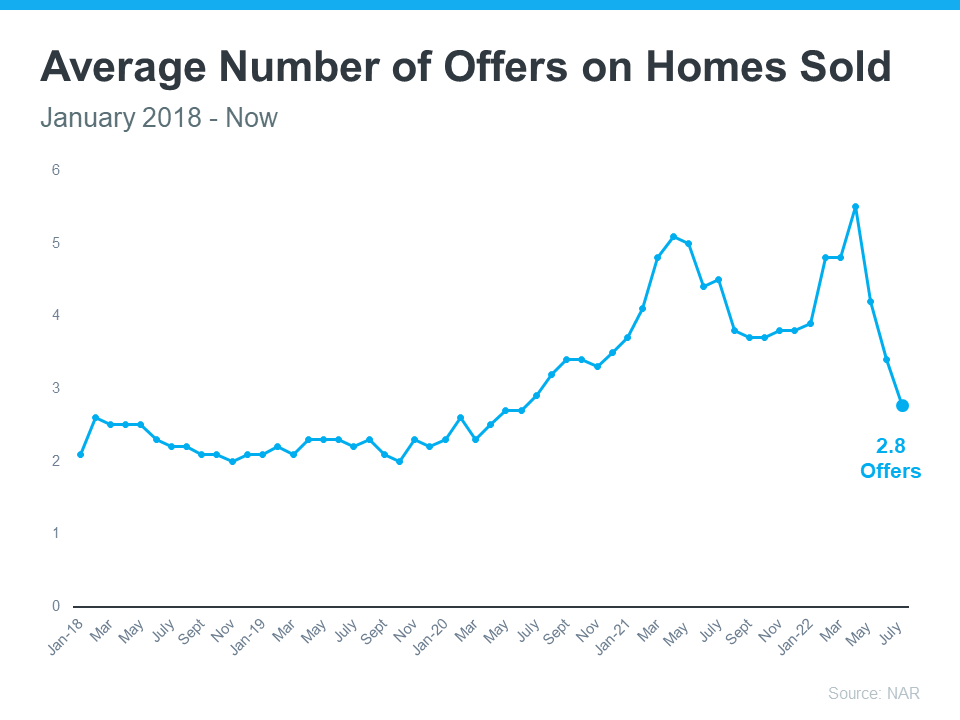 According to the graph, there were as many as five bids on homes back in February. However, the most recent data shows that the average has decreased to roughly three offers per recently sold property. This change is due in part to an increase in mortgage rates limiting demand and slowing home sales, resulting in a greater supply of available homes on the market. In other words, more alternatives for buyers.
What This Means for You
If you put your house hunt on hold because you were outbid the previous year or didn't want to deal with the bidding wars' peak intensity, breathe a sigh of relief. While it's still a sellers' market, an increase in inventory provides you a chance to rejoin the fray. You may still be competing with other buyers, but it will not be as fierce as it was just a few months ago.
Bottom Line
If you're interested in purchasing a home but have been holding off because of competitive bidding wars, now may be the time to start your search. Currently, bidding wars are decreasing, giving you as a buyer less competition. So if you're ready to buy a house or make a move, connect with The Perreault Group and get started today.