Decreasing Mortgage Rates Bring Good News for Homebuyers
Posted by Lauren Perreault on Monday, July 11, 2022 at 3:46 PM
By Lauren Perreault / July 11, 2022
Comment
The average 30-year fixed mortgage rate from Freddie Mac has dropped by half a percent over the past few weeks, owing to concerns about a possible recession. Since mortgage rates have risen considerably this year, homebuyers all around the country should take note of this decline as good news.
According to Freddie Mac reports, the average 30-year interest rate was 5.30 percent down from 5.81 percent two weeks ago (see graph below):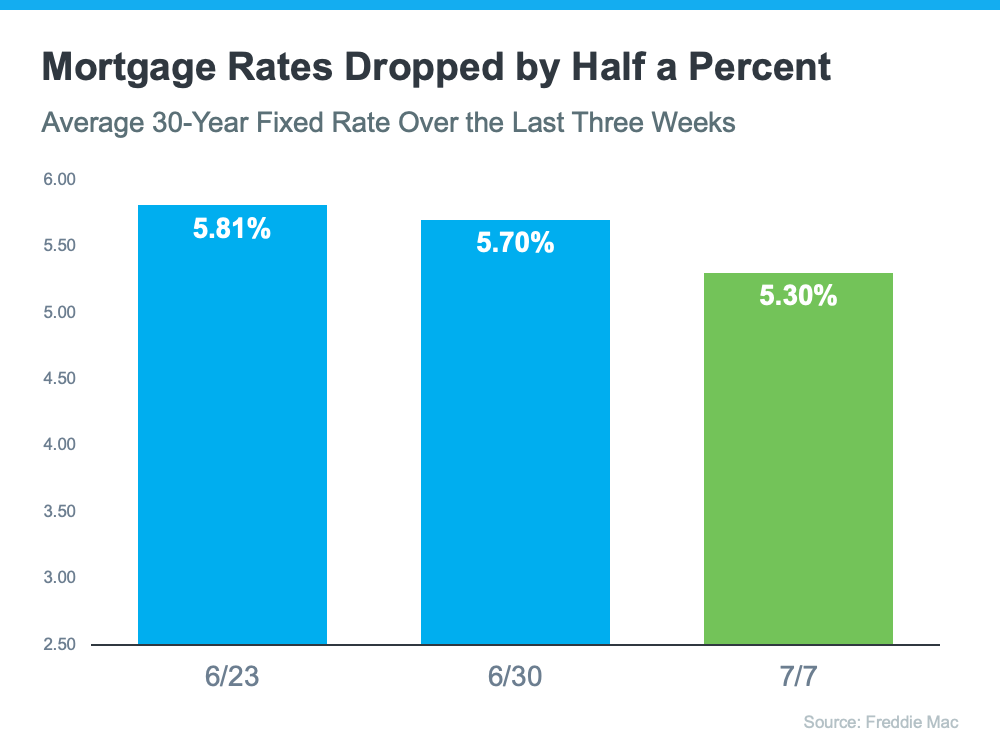 But why is this recent dip such good news for homebuyers? As Nadia Evangelou, Senior Economist and Director of Forecasting at the National Association of Realtors (NAR), explains:
"According to Freddie Mac, the 30-year fixed mortgage rate dropped sharply by 40 basis points to 5.3 percent. . . . As a result, home buying is about 5 percent more affordable than a week ago. This translates to about $100 less every month on a mortgage payment."
That's because when interest rates rise (as they have for most of this year), they have an impact on how much you will pay each month in your mortgage payment, which has a direct influence on how much you can afford. The same is true in the other direction. When mortgage rates fall, your spending power increases.
The chart below shows how a half-point, or even a quarter-point, shift in mortgage rates may impact your monthly payment: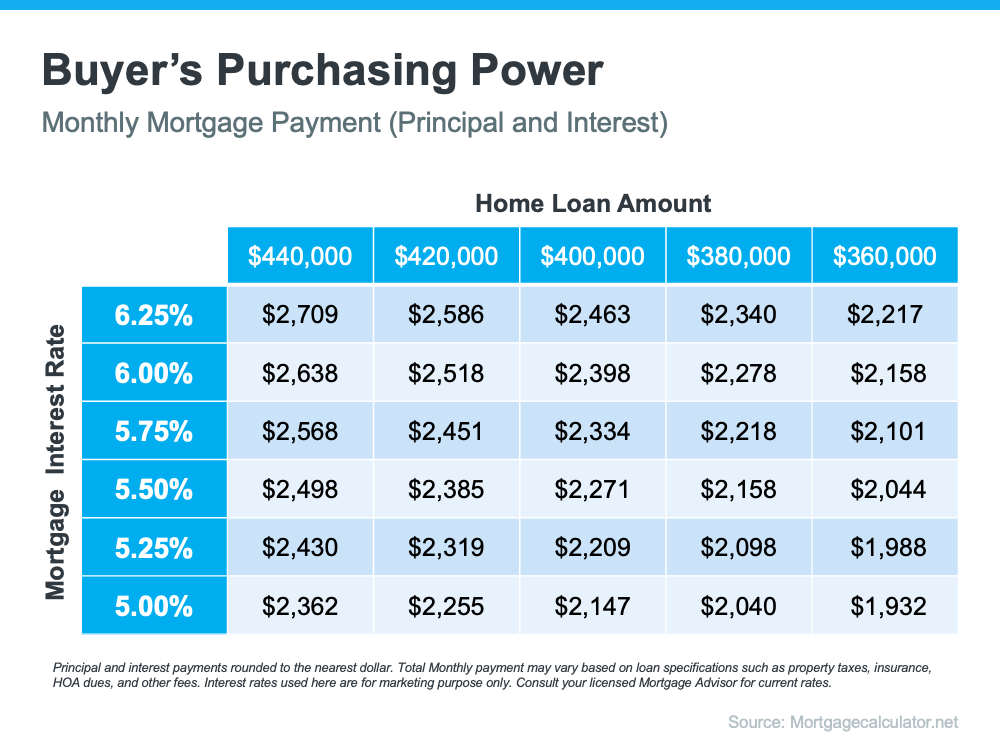 Bottom Line
If your house is currently not suitable for you, this may be the chance you've been waiting for. Get in touch with The Perreault Group to see how we can benefit from the current drop in mortgage rates.