Financial Foundations for First-Time Homebuyers
Posted by Lauren Perreault on Monday, December 26, 2022 at 8:15:39 AM
By Lauren Perreault / December 26, 2022
Comment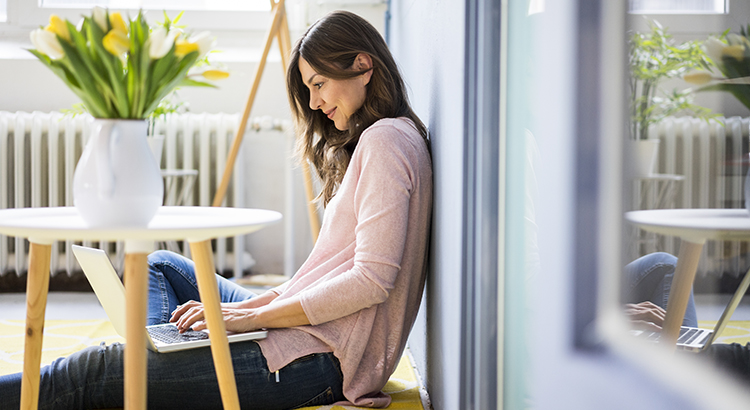 Ready to purchase a home of your own? Before you take the plunge, it's vital that you make sure your finances are up for the challenge. Get prepared now and set yourself up for success when buying your first property! Here are just a few of the financial fundamentals you'll need to focus on as you set out to buy a home.
Build Your Credit
Your credit score plays a significant role in determining the type of home loan you can obtain. It also impacts your mortgage interest rate. When applying for a mortgage, having an excellent credit score can immensely benefit you by potentially providing lower monthly payments in the future.
In order to secure the best credit score before you buy, what measures should you take? A recent article from NerdWallet lists a few tips you can use as you work to build and strengthen your credit. They include:
Tracking your credit and disputing any errors that show up on your reports.
Paying your bills on time. This includes making loan payments and paying down any open lines of credit.
Keeping your credit card balances low. Paying more than your minimum monthly balance when you're able can help.
Automate Your Savings for Your House Fund
Are you curious about how to reach your down payment savings objectives? Bankrate provides buyers with a number of tips to help you save, including searching for down payment assistance programs and ways you can save more, faster. As the article says:
"One of the best ways to save for anything — including a down payment — is to set it and forget it. If you receive a regular paycheck, ask your employer to direct a portion of that payment into a savings account. If you're a freelance worker or independent contractor, set up a recurring transfer from a checking account to a savings account to establish the routine."
Get Pre-Approved
As you prepare to make your purchase, it is crucial that you maintain a firm understanding of both how much money you are willing and able to spend on the home loan. That's where the pre-approval process comes in.
Achieving pre-approval from a lender allows you to accurately determine the amount of money available for your home loan. Knowing your budget and savings can assist you in determining the ideal price range for a home.
With this information, you can begin searching online for possible homes in your area at the specified price point. This can assist you in gaining a clear picture of your options so that you can begin to envision the ideal home for your future.
For Customized Advice, Build a Team of Professionals
Ultimately, the surest way to guarantee you're ready for your purchase is to reach out and consult with trustworthy real estate professionals. With the guidance of professional advisors in the real estate industry, you can make educated decisions throughout your home-buying journey that are tailored to your individual objectives, budget, and circumstances. They know the market and can guide you toward the home of your dreams.
Bottom Line
If you're wanting to kickstart the home buying process, let's get connected so that you can quickly put together your team of experts today and start building towards owning a new home!