Home Price Deceleration Doesn't Mean Home Price Depreciation
Posted by Lauren Perreault on Thursday, June 16, 2022 at 10:32 AM
By Lauren Perreault / June 16, 2022
Comment
When real estate professionals talk about what's going on with house prices, they employ a variety of phrases. And some of those words appear similar but have distinct meanings. To help you understand what's going on with home prices and where experts predict they'll go, here are a few terms you may come across:
Appreciation

is when home prices increase.

Depreciation

is when home prices decrease.

Deceleration

is when home prices continue to appreciate, but at a slower pace.
How Home Prices Have Been In The Past Years
For one thing, you've probably heard that house prices have increased dramatically in the last two years when really they have been appreciating long over that. You might be shocked to discover that home values have risen for 122 months in a row (see graph below):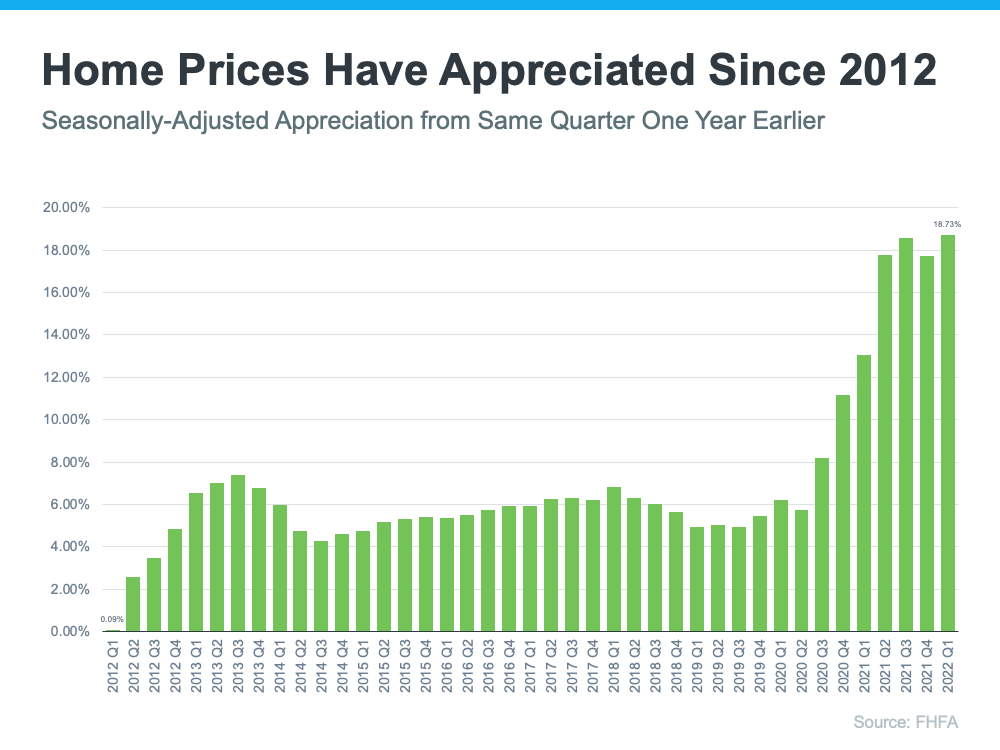 The graph above shows that houses have appreciated at a consistent rate for the past ten years. However, since 2020, growth has been more dramatic as house price inflation accelerated.
Why did housing values rise so dramatically? Because there were more purchasers than houses for sale, this imbalance put upward pressure on home prices. As a result of the demand-supply imbalance, high demand and low supply
What Experts Predict for House Prices
Even though this is an important context, if you're a buyer or seller in today's market, you'll probably want to know what the future holds for house prices. Will home values continue to grow at the same pace or will they decline?
Experts anticipate that price appreciation will continue over the coming years, albeit at a slower rate. To put it another way, prices will continue to rise, but not as quickly as they have in the recent past. The graph below depicts home price predictions from seven prominent industry experts. None are calling for prices to fall (see graph below):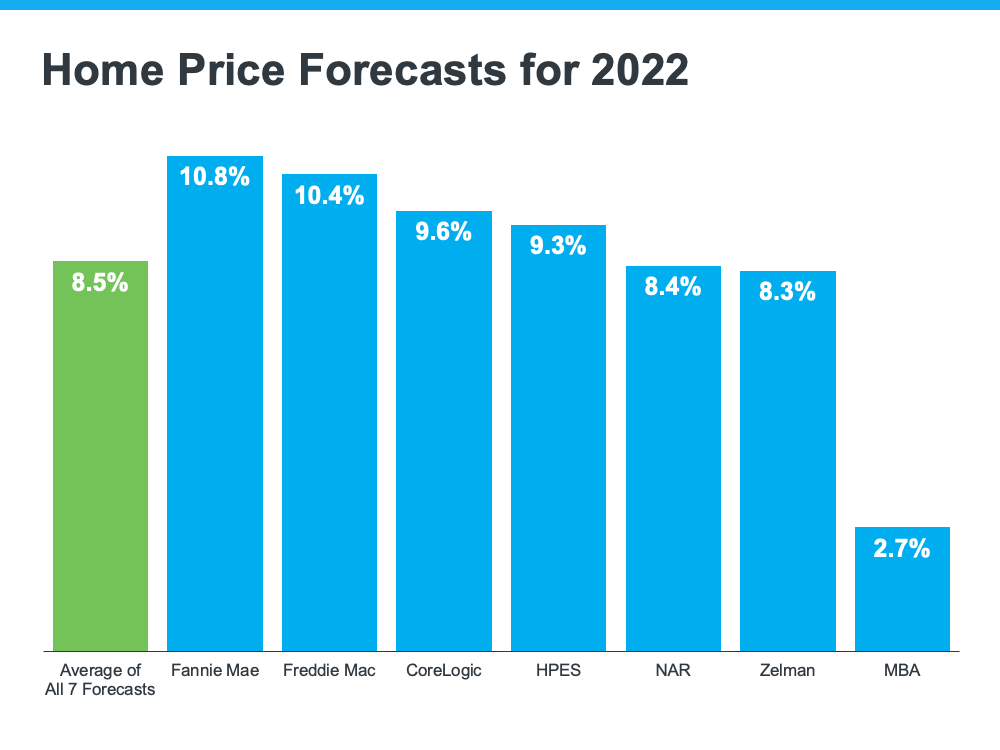 According to Chief Economist at First American, Mark Fleming, there's a compelling reason why home values will not depreciate or fall.:
"In today's housing market, demand for homes continues to outpace supply, which is keeping the pressure on house prices, so don't expect house prices to decline."
Despite a modest increase in housing availability, house prices have remained stubbornly high because there's still a gap between the number of available properties for sale and the amount of purchasers seeking to buy.
Most real estate experts and economists believe that home prices will continue to rise, according to Terry Loebs, the firm's founder. As he puts it:
"With home values at record-high levels and a vast majority of experts projecting additional price increases this year and beyond, home prices and expectations remain buoyant."
Bottom Line
Experts predict price deceleration, not depreciation. That implies home values will continue to rise at a slower rate. Contact The Perreault Group to learn more about what's going on with house prices in your local area and how we can help you achieve your goals.