How to grow your equity over time
Posted by Lauren Perreault on Wednesday, July 6, 2022 at 9:09 AM
By Lauren Perreault / July 6, 2022
Comment
It's true that, over the last several years, home price appreciation has resulted in significant equity gains for homeowners. As Diana Olick, Real Estate Correspondent at CNBC, says:
"The stunning jump in home values over the course of the Covid-19 pandemic has given U.S. homeowners record amounts of housing wealth."
That's fantastic for the value of your house over the last few years, but what if you've spent more time there than that? You might be asking how much equity you have in your home.
The National Association of Realtors (NAR) conducted a study to determine the average equity increases over longer timeframes. The information they compiled might be enough to encourage you to relocate. Remember that in order to find out how much equity you have in your own home, you'll need the services of a reputable real estate professional.
How Does Your Equity Increase?
Let's begin by determining how you increase your home equity. While price appreciation is one factor that can assist you in increasing your equity, paying down your mortgage over time also contributes to equity accrual. NAR explains:
"Home equity gains are built up through price appreciation and by paying off the mortgage through principal payments."
Average Equity Growth over Time
According to NAR, the typical equity gain over time (see graph below) is broken down in the study. It computes how much equity a homeowner might have gained if they bought the median-priced house 5, 10, or 30 years ago and still own it today.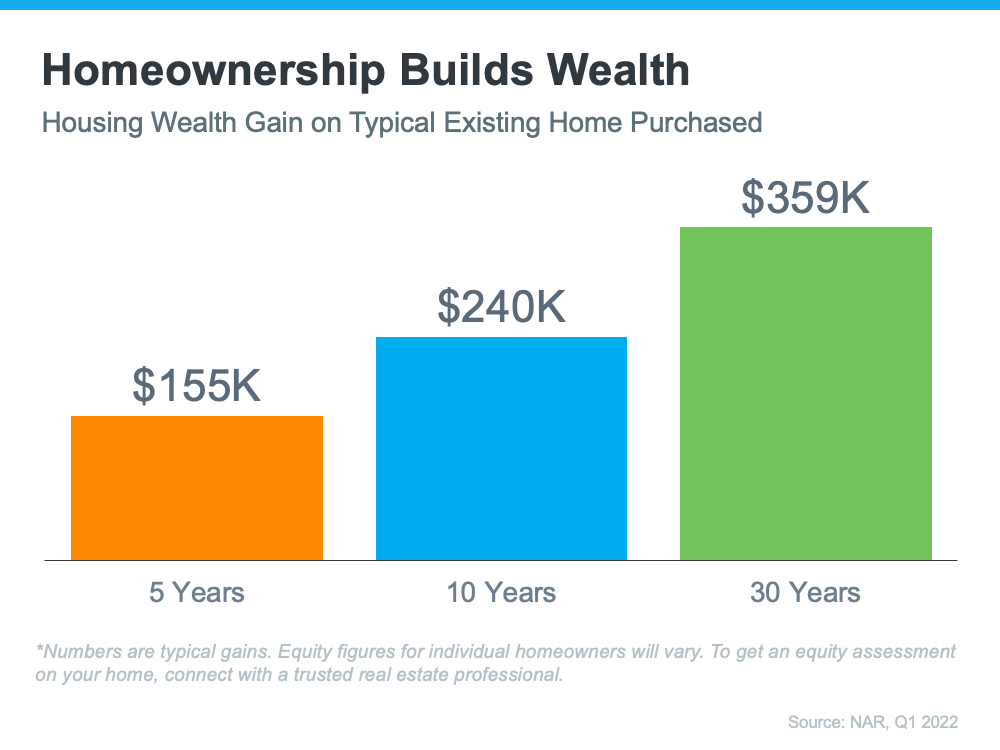 These six-figure figures are impressive, and they'll be more than enough to help you finance a move into your next house, but they aren't a guaranteed amount. Remember, your equity gain will be unique. It is determined by a variety of factors, including the length of time you've lived on the property, the condition of your home, any improvements you've made, your location, and so on.
If you want to figure out how much equity you have, hire a reputable real estate professional for an equity evaluation of your property. They can tell you what your house is worth now and how the equity you've built up throughout time may help you when you buy another home. It might be enough (if not all) of what you'll need for your next down payment.
Bottom Line
If you're considering selling your house and relocating, home equity may be a major help, especially if you've been living in it for a long time. Connect with The Perreault Group if you're interested in finding out how much equity you have.