How Will the Housing Market Fare in the Second Half of the Year
Posted by Lauren Perreault on Tuesday, July 12, 2022 at 10:56 AM
By Lauren Perreault / July 12, 2022
Comment
The housing market is at a crossroads, and if you're thinking of buying or selling a property, you might be wondering whether it's still a good time to do so. Is now the right time to make a move? Let's turn to the pros for predictions on what the second half of the year has in store for residential real estate.
Where Mortgage Rates Will Go Depends on Inflation
While many buyers are concerned about where mortgage rates will go in the future, no one has a crystal ball to forecast what will occur in the future. What housing market experts know for sure is that record-low mortgage rates during the pandemic were an exception rather than the norm.
Due to the Federal Reserve's reaction to rising inflation, interest rates have increased by more than 2% this year. If prices continue to rise, mortgage rates are likely to follow. Greg McBride, Bankrate's Chief Financial Analyst, puts it succinctly:
"Until inflation peaks, mortgage rates won't either. Without improvement on the inflation front, we don't know where the interest rate ceiling will be."
Today's mortgage rate is an important consideration whether you're buying your first home or selling your of current property to make a move. When interest rates go up, they have an impact on affordability and your purchasing power. That is why it's critical to work with a team of professionals so you can get expert advice as you make an informed decision about the best move for you.
The Supply of Homes for Sale Projected To Continue Increasing
The number of houses for sale has increased this year, especially in the spring. That's partly due to an increase in home sellers, but also because higher mortgage rates have helped to reduce buyer demand's intensity. The pace of home sales is slowed down by moderate buyer demand, which allows inventory to rise.
According to experts, the growth will continue. The Realtor.com forecast for 2022 was recently updated. They increased their expectations for inventory increases dramatically in the most recent edition, going from a 0.3 percent rise at the start of the year to a 15% increase by 2022 (see graph below):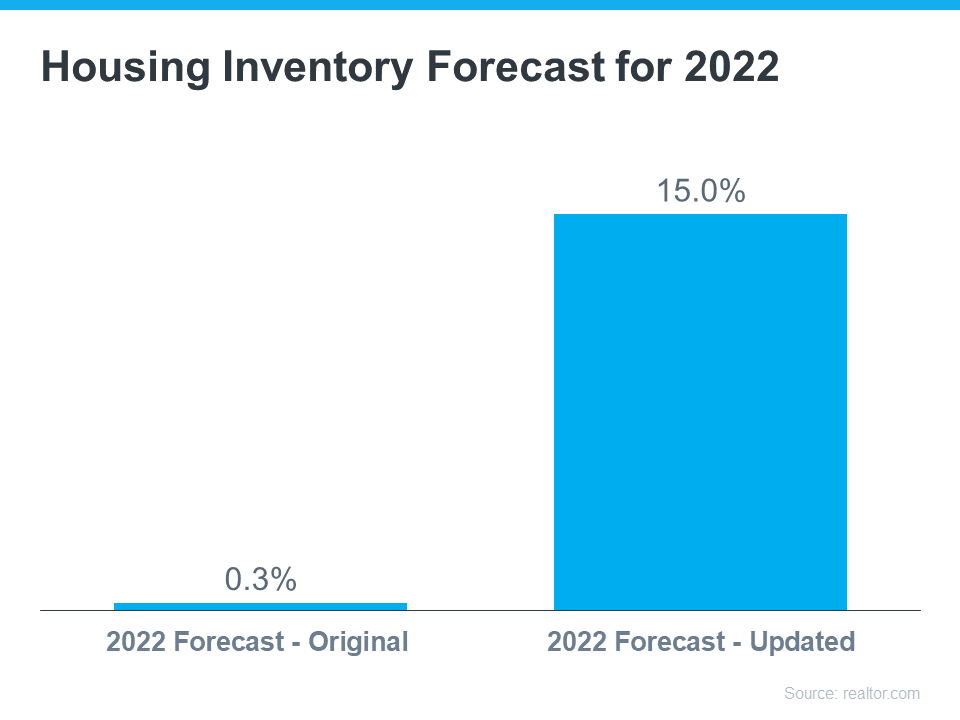 If you're looking for more alternatives for your house search, this is excellent news: there isn't going to be an overabundance of homes available any time soon. Because housing supply is still low, you'll need to work with a broker to keep track of what's available in your area and move quickly when you find it. It will not be easy to locate a house, but it will certainly not be as difficult as it has been for the previous two years.
Home Price Forecasts Call for Ongoing Appreciation
The epidemic resulted in record-breaking increases in house values owing to the mismatch between the number of available properties and the volume of purchasers looking to buy. Homes increased by 15% in 2021, according to CoreLogic, and they've continued to rise this year.
Despite the fact that housing supply is increasing now, there are still more purchasers than homes for sale, which is keeping home prices rising. That's why experts don't expect home prices to drop; instead, they anticipate them to climb at a slower rate this year. On average, home values are expected to rise by about 8.5% in 2022 (see graph below).
Selma Hepp, Deputy Chief Economist at CoreLogic, explains why the housing market will see deceleration, but not depreciation, in prices:
"The current home price growth rate is unsustainable, and higher mortgage rates coupled with more inventory will lead to slower home price growth but unlikely declines in home prices."
For current homeowners looking to sell, know that your home's value isn't expected to fall in the near future, but waiting to buy may result in your next house costing more as home values rise. That is why, if you're considering buying your first property or are ready to move, now might be a good time. However, be confident that once you acquire a home, the price appreciation will help to increase the value of your investment.
Bottom Line
Whether you're buying or selling a home, you need to understand what's going on in the market so that you can make the most informed decision possible. Connect with The Perreault Group to discuss your goals and what lies ahead, so you can determine the best plan for your move.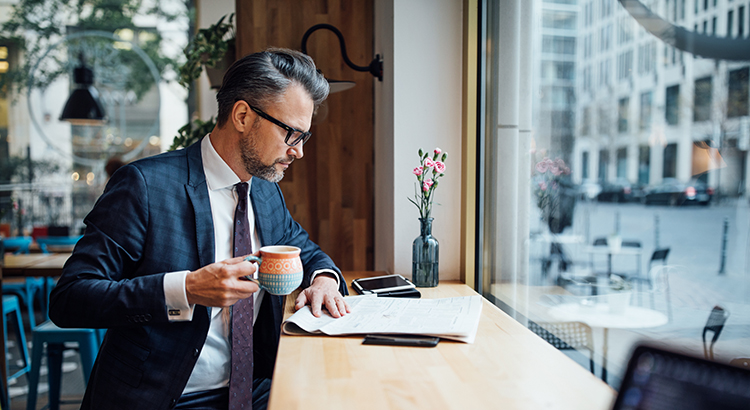 For current homeowners looking to sell, know your home's value isn't projected to fall, but waiting to make your purchase does mean your next home could cost more as home prices continue to appreciate. That's why, if you're thinking about buying your first home or you're ready to make a move, it may make sense to do so now before prices climb higher. But rest assured, once you buy a home, that price appreciation will help grow the value of your investment.
Bottom Line
Whether you're a home buyer or seller, you need to know what's happening in the housing market, so you can make the most informed decision possible. Let's connect to discuss your goals and what lies ahead, so you can determine the best plan for your move.