Is the Housing Market Correcting?
Posted by Lauren Perreault on Tuesday, June 14, 2022 at 11:37 AM
By Lauren Perreault / June 14, 2022
Comment
If you're following the news, all of the headlines about the present housing market's problems may leave you with more questions than answers. Is the boom over? Is the market collapsing or correcting? Here's what you need to know.
Housing rates have moderated compared to the previous two years, but what everyone must keep in mind is that the last two years were nothing short of spectacular in almost every respect. Homebuyers rushed in, thanks to record-low mortgage rates and millennials hitting peak homebuying years. At the same time, there weren't enough houses for sale due to many years of underbuilding and sellers who delayed putting their properties on the market as a result of the health crisis.
The pandemic's effects had contributed to an increase in demand and a reduction in supply, creating a market imbalance that couldn't be sustained over time. The most recent data show early indicators of a market return to the rate seen throughout the years leading up to the epidemic – not a collapse or a correction. According to realtor.com:
"The housing market is at a turning point. . . . We're starting to see signs of a new direction, . . ."
Home Showings Then and Now
According to agents and brokers, the ShowingTime Showing Index monitors house showings. It's a good indication of buyer interest. Here's a look at that data from 2019 (see graph below):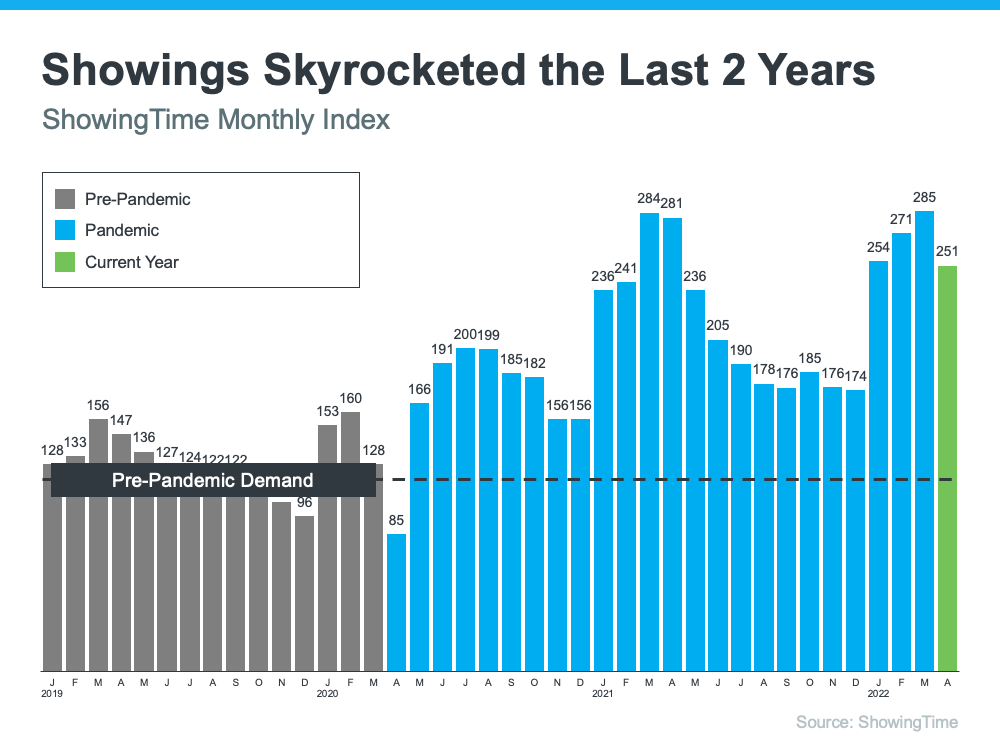 The new data confirm the 2019 figures, which are a good starting point for pre-pandemic demand (shown in gray). Showings increased dramatically during the pandemic, as shown by the graph (shown in blue). While buyer demand has started to lessen somewhat based on current statistics (shown in green), it is still much higher than before the pandemic.
Since 2019 was such an exceptional year in the housing market, this indicates that the market isn't collapsing — it's merely at a turning point moving back toward more pre-pandemic levels.
Existing Home Sales Then and Now
Headlines are also discussing how existing home sales have decreased, but perspective is important. The National Association of Realtors provides data dating back to 2019 (see graph below) showing existing home sales: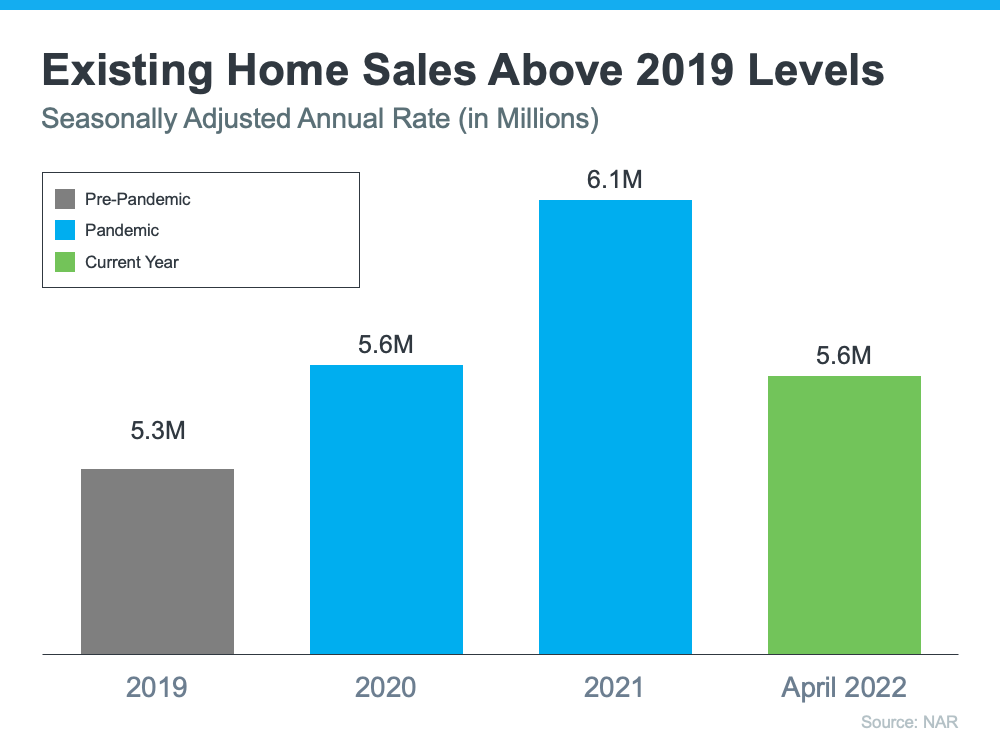 Again, a similar story emerges. The epidemic numbers (shown in blue) exceeded the previous year's home sales (shown in gray). According to the most recent projections for 2022 (shown in green), as well as prior years' data, expect home sales to return to their long-term growth trajectory in the next year or two as the effects of the pandemic continue to dissipate."
It's critical to compare today's market to the most recent normal year, not the abnormal pandemic years, in order to demonstrate that the current housing market is still healthy. First American puts it this way:
". . . today's housing market looks a lot like the 2019 housing market, which was the strongest housing market in a decade at the time."
Bottom Line
If recent headlines are raising concerns, take a look at how average years have performed over the last year. The current market is not a collapse or correction, merely a turning point toward more typical, pre-pandemic levels. Connect with The Perreault Group if you have any queries regarding our local market or what it means for you when you purchase or sell this year.