Is the Shifting Market a Challenge or an Opportunity for Homebuyers?
Posted by Lauren Perreault on Wednesday, August 10, 2022 at 10:44 AM
By Lauren Perreault / August 10, 2022
Comment
You know how difficult it was to locate a house to purchase during the epidemic, with a small number of properties for sale. It led to furious bidding battles, which drove home prices up as buyers battled against one another to be the highest offer.
But don't get discouraged just yet- this market shift may be the perfect opportunity for your homebuying plans. Data suggests that buyer demand is dropping in light of recent mortgage rate hikes, however, there are some upsides to this developments for those with their eye on a new home purchase.
The Challenge
Reasons for the lack of homes on the market during the pandemic were numerous, one being that new home construction was significantly lower than it should have been following the 2008 market crash. The graph below demonstrates how the housing supply is still much lower than what we saw even 10 years ago: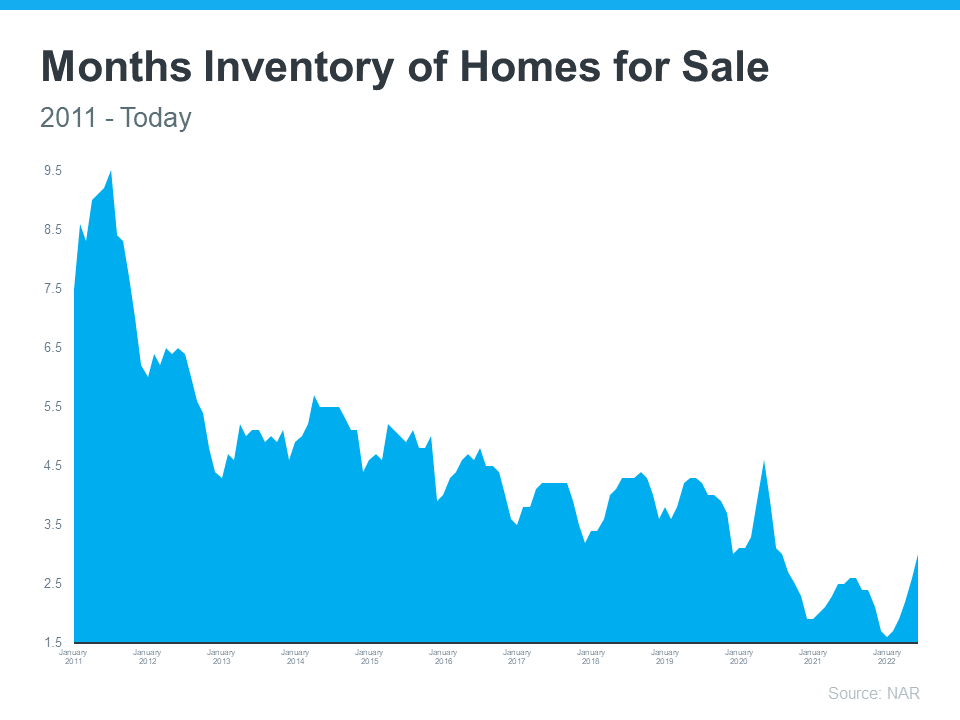 The Opportunity
The graph is also indicative of a positive trend this year. The softening demand is slowing the rate of home sales, and that's one of the reasons there finally exists an opportunity for the housing supply to grow. For you, that implies you'll have more possibilities to pick from, so finding your next home should not be as difficult as it has been in recent months.
And having more options may also lead to less intense bidding wars. Data from the Realtors Confidence Index from the National Association of Realtors (NAR) shows this trend has already begun. In their recent reports, bidding wars are easing month-over-month (see graph below):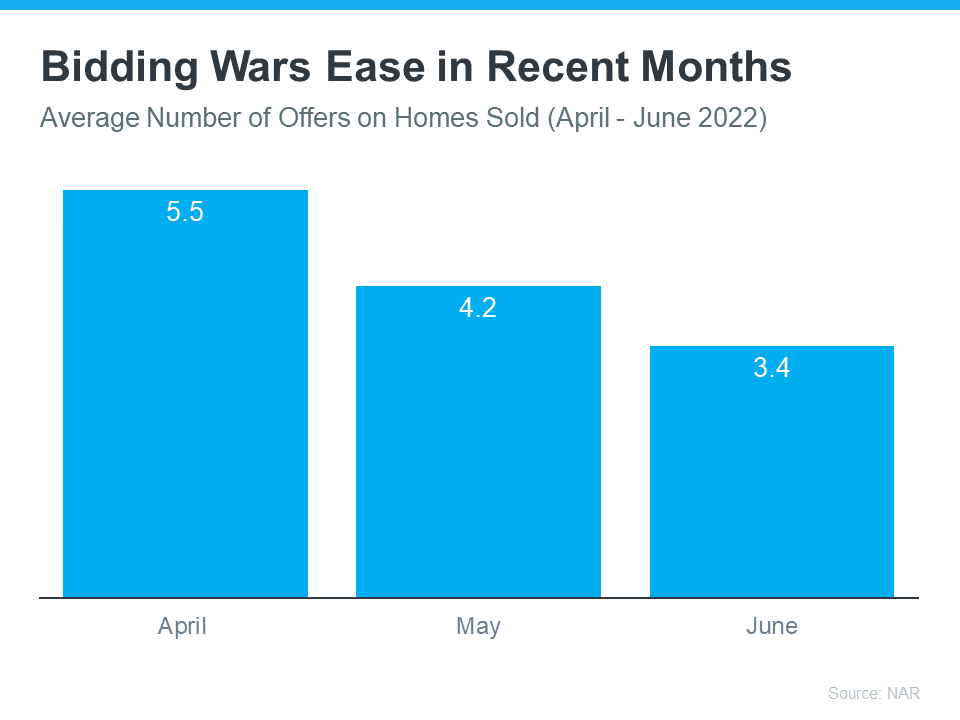 If you were outbid or didn't find a home that met your needs in the past, breathe a welcome sigh of relief. Understand that today there are more options and less competition.
Keep in mind that even though the housing market is slowly improving, multiple-offer scenarios are still taking place--just not as frequently as they were last year. Therefore, you should continue to consult with a real estate agent who can assist you throughout the buying process and help you make your best offer from the beginning.
Bottom Line
If you're still looking to make a move, it may be time to pick your home search back up today. Connect with The Perreault Group to kick off the homebuying process