Mortgage Rates Will Come Down, It's Just a Matter of Time
Posted by Lauren Perreault on Monday, November 21, 2022 at 2:59 PM
By Lauren Perreault / November 21, 2022
Comment
Mortgage Rates Will Come Down, It's Just a Matter of Time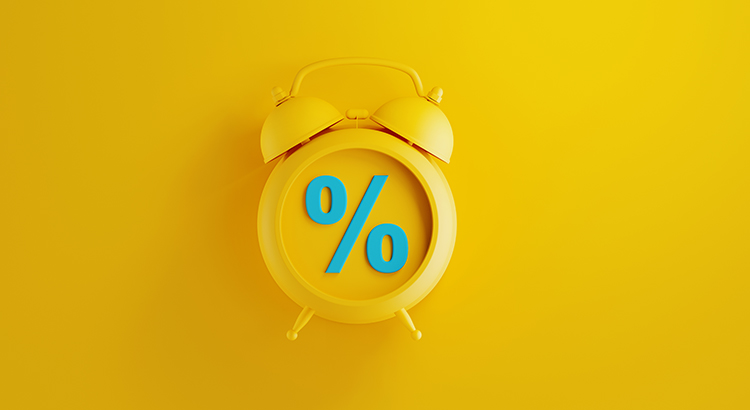 The housing market has begun to cool off over the past year as mortgage rates have increased. We've seen fewer homes being sold each month for the last nine months, and home prices are growing at a slower rate.
The average 30-year fixed mortgage rate increasing this year is the primary reason why homebuying power has been greatly restrained for consumers. This month, the average rate for financing a home briefly rose over 7% before coming back down into the high 6% range. We are finally seeing what next year's mortgage interest rates might look like.
Inflation Is the Enemy of Long-Term Interest Rates
We'll see higher mortgage rates as long as inflation is high. In the past couple of weeks, we've seen inflation begin to cool off, which gives us a preview of what could happen in the future. The mortgage market is eagerly awaiting positive news on inflation. As Ali Wolf, Chief Economist at Zonda, says:
"The housing market is expected to face continued uncertainty heading into 2023 as consumers, financial markets, and policymakers work through their respective challenges in today's economy. . . . we are watching for any additional stability in the MBS market, signs of cooling inflation, and/or less aggressive Federal Reserve action to give us confidence that mortgage rates are past their peak."
What Does This Mean for the Future of Mortgage Rates?
Mortgage rates should fall as we get through the inflationary period and see it begin to fall. We've noticed this trend over the past few weeks. Inflation has been on the rise, but as the Federal Reserve works to bring it down, mortgage rates will decrease. Bill McBride from Calculated Risk says:
"My current view is inflation will ease quicker than the Fed currently expects."
As we look toward next year, we certainly hope he's right.
Bottom Line
Mortgage rates will come down – it's just a matter of time. In an ideal world, we would continue to see good news about inflation, which in turn would lower mortgage rates. This will give prospective homebuyers more buying power and lead to more homeowners throughout the country.