Taking Advantage of the Growing Number of Homes for Sale for Your Move Up
Posted by Lauren Perreault on Tuesday, June 7, 2022 at 11:20 AM
By Lauren Perreault / June 7, 2022
Comment
The growing number of homes for sale is presenting a great opportunity for those looking to move up. The market is becoming more and more competitive, so don't wait too long to make your move. With more homes on the market, you're sure to find one that's perfect for your needs and at a price you can afford.
According to the data gathered by realtor.com, the number of homes for sale that is being advertised, also known as new listings, is rising steadily throughout this year (see graph below):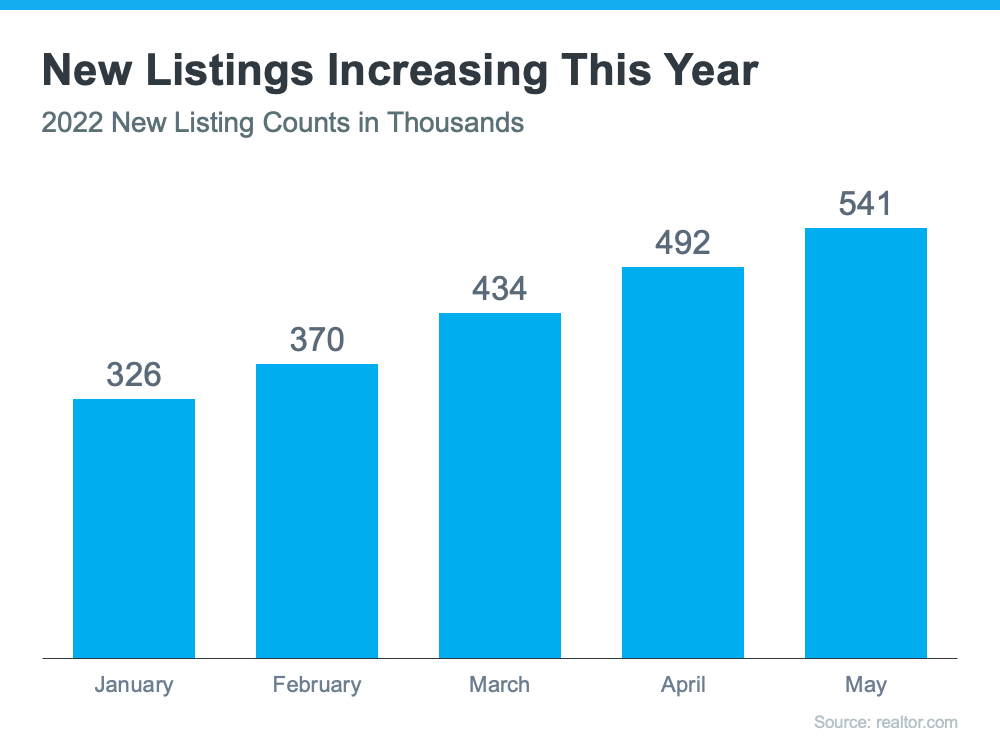 This information has several advantages for consumers who want more alternatives when looking for houses. What does this signify for people like you who already own homes? It allows you to take advantage of two distinct possibilities in today's housing market.
Opportunity #1: Take Advantage of More Options for Your Move Up
If your current home doesn't meet your needs or lacks the features you desire, this gives you even more opportunities to sell and move up into the house of your dreams. When more options become available in the market, you'll have more alternatives from which to choose when looking for your next property.
Using a local real estate professional to collaborate on the search for your new home can ensure that you see these listings as soon as they become available. Also, when you do discover the one, that expert may help you write a winning offer to seal the deal.
Opportunity #2: Sell Before You Have More Competition
It is important to remember that, in order for your property to stand out above the rest, you may want to sell it before your neighbors do so that there is more competition in your neighborhood. The number of houses for sale is expected to rise even more, according to a recent study from realtor.com, with two-thirds of homeowners looking to sell stating they will do so by August.
A real estate professional can advise you on what you need to do to make your property ready to list so that they may put the for sale sign in your yard right away. That's because getting a house ready to sell isn't taking as long as many people think. As a result, you have more time than ever before to take advantage of the market and get ahead of the competition.
The Bottom Line
The time to buy is now, or at least very soon. Don't wait too long to find your dream home or you may miss out on the opportunity altogether. With more houses being put up for sale, there's bound to be one that has everything you're looking for. Connect with The Perreault Group to start.