The Economic Benefits of Buying or Selling a Home in your Community
Posted by Lauren Perreault on Wednesday, May 25, 2022 at 11:38 AM
By Lauren Perreault / May 25, 2022
Comment
If you're thinking of buying or selling a home, chances are you're focusing on the many extraordinary ways it'll change your life. But do you know it has a large impact on your community too?
Each year, the National Association of Realtors (NAR) publishes a report to illustrate how much economic activity a house sale generates. The chart below depicts the impact of a home's sale, both a newly constructed home and an existing house, on the economy: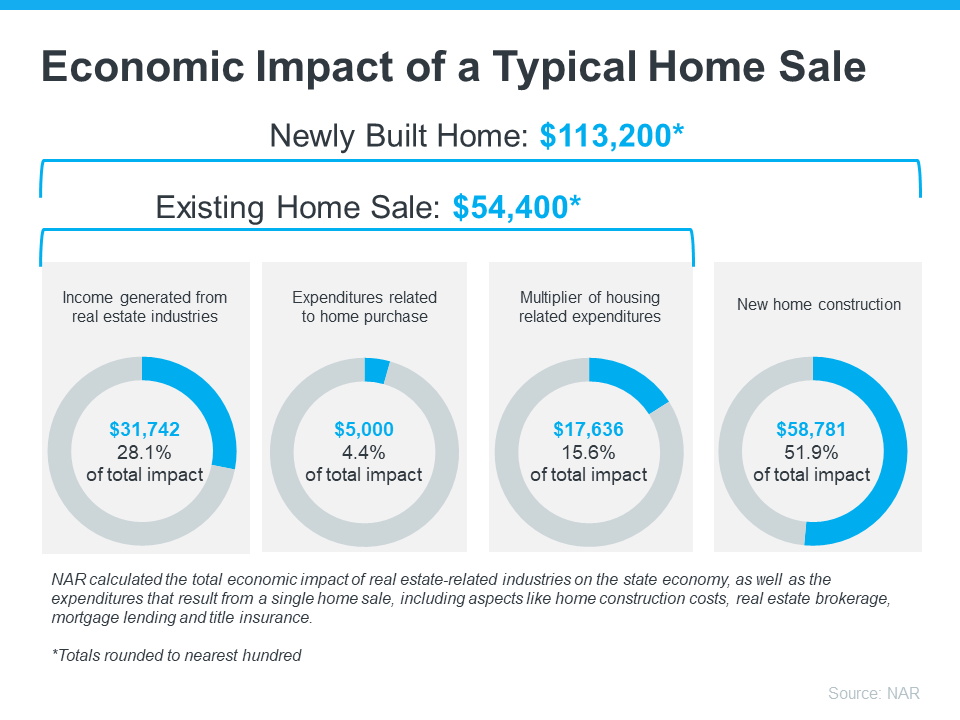 A single home sale, as the graphic illustrates, has a big impact on the overall economy. NAR also offers a more in-depth look at how that varies by state for newly built homes (see map below):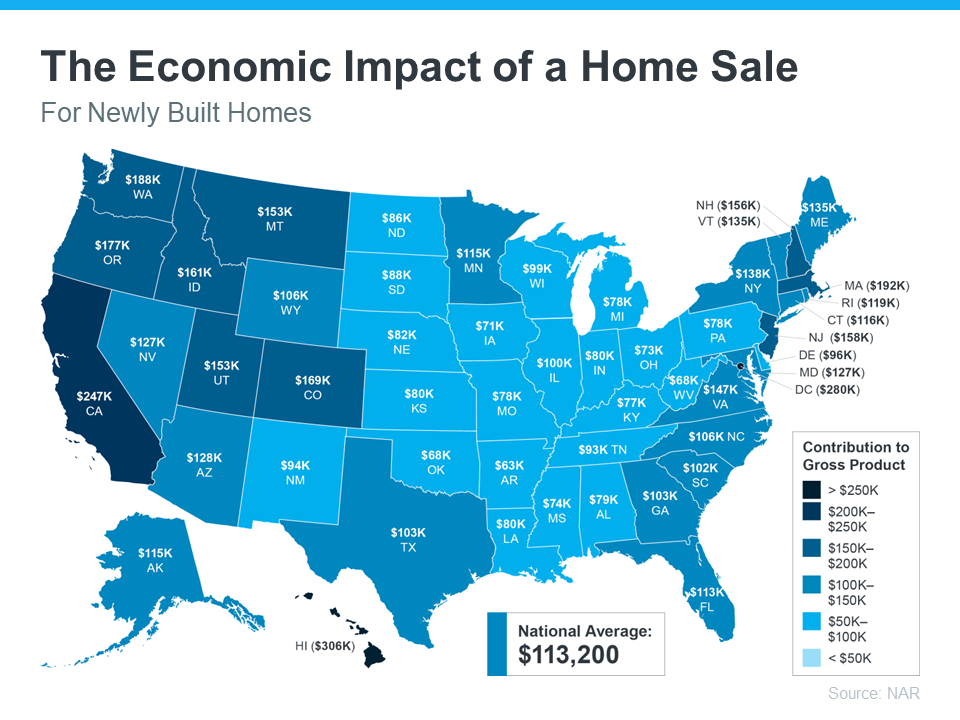 You might be asking: How can a single home sale have such an enormous influence on the economy?
When homeowners buy or sell their homes, they inject money back into the local economy. This helps to create jobs and support numerous businesses. So whether you're thinking of buying or selling in the near future, know that you're making a positive impact on your community.
Here are just a few of the ways that buying or selling a home can benefit the economy:
-It creates jobs: Every time a home is bought or sold, there are numerous people involved in the process. This includes real estate professionals, loan officers, appraisers, and more.
-It supports businesses: In addition to supporting real estate-related businesses, buying or selling a home also benefits businesses such as movers, home inspectors, and landscapers.
-It generates tax revenue: When a home is bought or sold, local governments collect taxes on the transaction. This revenue can be used to fund schools, roads, and other important community projects.
Bottom Line
If you're thinking of buying or selling a home, remember that you're not just making a decision for yourself—you're also helping to boost the economy. Contact The Perreault Group to help you get started.