The Importance of Access in Selling a Home
Posted by Lauren Perreault on Tuesday, March 21, 2023 at 8:17:58 AM
By Lauren Perreault / March 21, 2023
Comment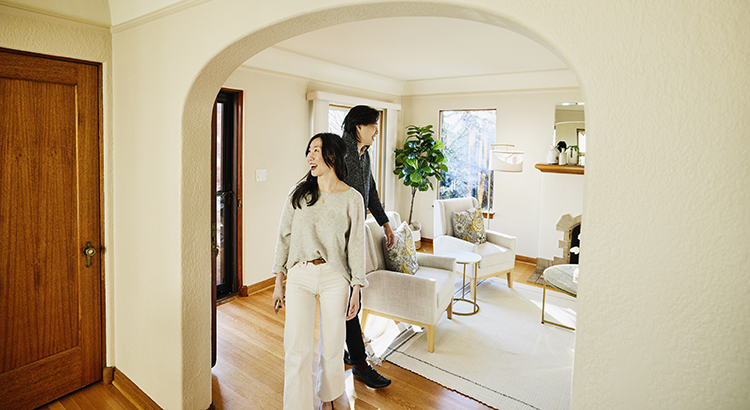 When you decide to sell your home and hire a real estate agent to assist you, they will ask how much access you want to give potential buyers to your home. Your response is more important now than in previous years. Here's why.
At the height of the pandemic's buying frenzy, there was an increase in the number of homebuyers who made offers on houses without seeing them. That occurred for three reasons:
Extremely low housing inventory
A lot of competition from other buyers wanting to take advantage of historically low mortgage rates
And general wariness of in-person home tours during a pandemic
Today's market is changing, and buyers can be more selective and spend more time researching their options.
So, in order to show your home and sell it quickly, you'll want to give buyers as much access as possible. Consider these five levels of access before telling your agent what works best for you. They are sorted from most convenient to least convenient for the buyer. Remember that providing as much access to buyers as possible will help your agent sell your home.
Lockbox on the Door

– This allows buyers the ability to see the home as soon as they are aware of the listing or at their convenience.

Providing a Key to the Home

– This would require an agent to stop by an office to pick up the key, which is still pretty convenient for a buyer.

Open Access with a Phone Call

– This means you allow a showing with just a phone call's notice.

By Appointment Only

– For example, you might want your agent to set up a showing at a particular time and give you advance notice. That way you can prepare the house and be sure you have somewhere else you can go in the meantime.

Limited Access

– This might mean you're only willing to have your house available on certain days or at certain times of the day. In general, this is the most complex and least flexible way to show your house to potential buyers.
As the housing market changes, make sure to work with your local agent to give buyers as much access to your home as possible when selling.
Bottom Line
Accessibility can have a big impact on the sale of your house. Connect with a real estate agent today if you're ready to make a move this spring.