The U.S. Homeownership Rate Is Growing
Posted by Lauren Perreault on Monday, August 15, 2022 at 11:14 AM
By Lauren Perreault / August 15, 2022
Comment
People still desire to own a home today. In fact, the U.S homeownership rate is increasing according to the Census. The graph below illustrates this by displaying the changing homeownership rates over an annual timespan: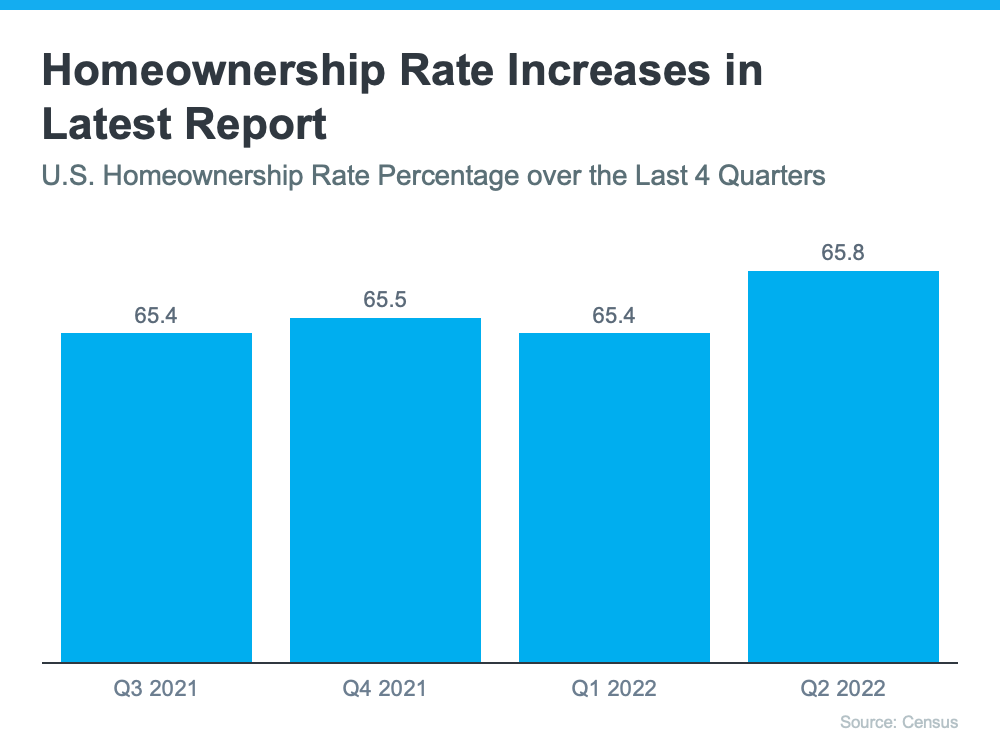 According to the graph, more than half of the United States' population now live in houses they own. The proportion is on the rise as time passes.
Homeownership is a popular choice for many people this year. If you're thinking about buying a home, here are some reasons why owning one may be beneficial to you.
Why Are More People Becoming Homeowners?
There are a number of advantages to having your own home. One of the most significant, especially when inflation are high as they are now, is that homeownership can help shield you from rising expenses. Lawrence Yun, Chief Economist at the National Association of Realtors (NAR), explains:
"In the 1970s, when inflation was running around 10%, home prices were rising at approximately the same rate. Renters actually have a harder time in inflationary periods, because rents tend to rise along with inflation, whereas mortgage payments stay the same for homeowners with fixed-rate mortgages."
When you buy a home with a fixed-rate mortgage, you can lock in your most expensive monthly cost – typically for 15-30 years – for the entire duration of the loan.
By doing this, you'll have a dependable monthly housing cost that will help you now and in the future as your equity increases and you pay off your mortgage.
With this expansion in equity, your net worth will also increase. The most recent data from NAR conveys that the median household net worth of a homeowner is about $300,000 while the median net worth of renters is only $8,000. This implies that the net worth of a homeowner is approximately 40 times greater than that of a renter.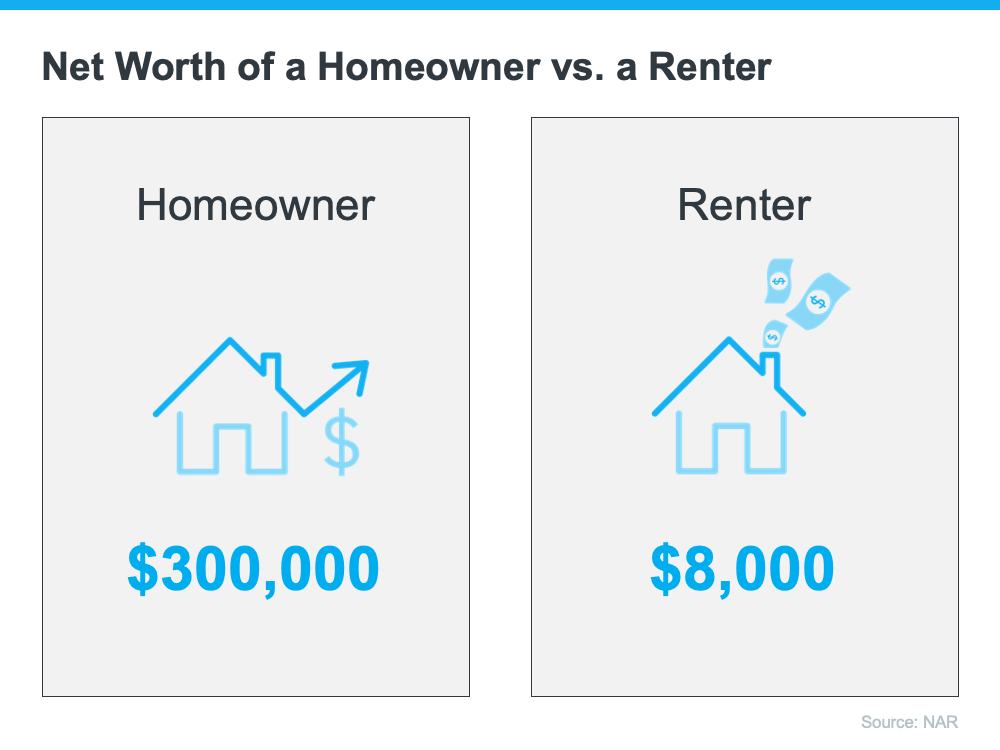 Bottom Line
The homeownership rate is on the rise in the United States. Connect with The Perreault Group so you can start buying your dream house right away.