Two Reasons Why Today's Housing Market Isn't a Bubble
Posted by Lauren Perreault on Monday, June 27, 2022 at 10:07 AM
By Lauren Perreault / June 27, 2022
Comment
There are a lot of people who are convinced that the housing market is in a bubble. They see prices going up and up, and they assume that it can't last. But is this really the case? Or are there other factors at play here?
In this article, we will explore two specific reasons why the housing market is not in a bubble.
While there is still a lot of uncertainty regarding the housing market, it's important to keep in mind that data and expert opinions paint a different picture. According to a recent study from Pulsenomics, over one hundred housing market specialists and real estate economists answered whether they believe the housing market is in a bubble. The majority of experts don't believe so (see graph below):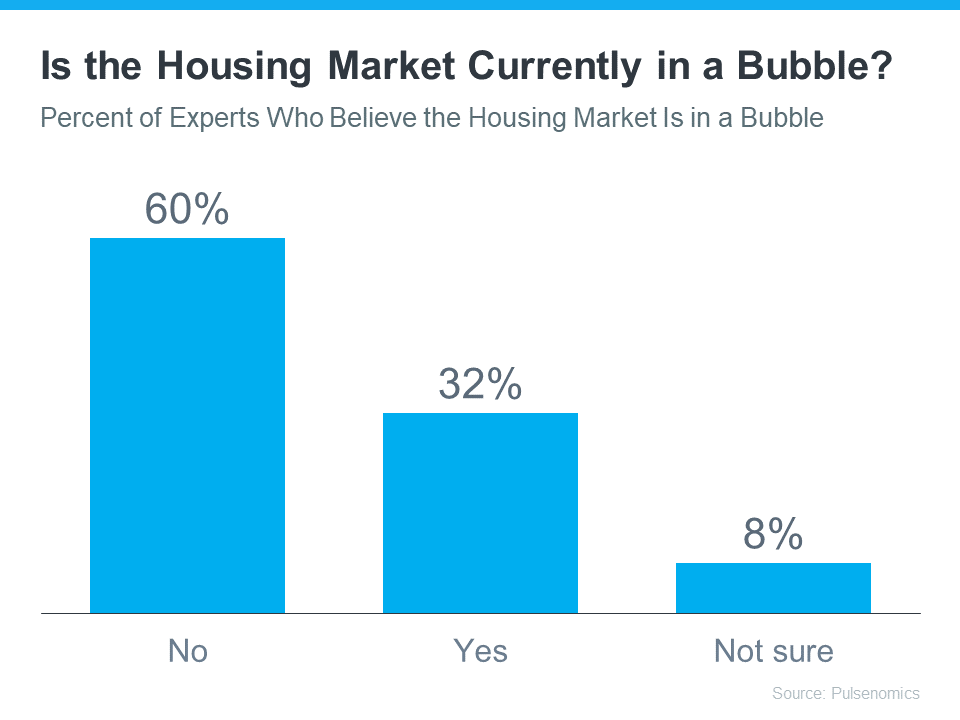 A clear majority (60%) believe the real estate market is not currently in a bubble, according to the graph. In the same survey, experts offered the following reasons as to why this isn't like 2008:
The recent rise in home prices is due to demographics and a scarcity of available properties.
Because underwriting and lending standards are effective, credit risks are minimal.
If you're concerned a crash may be coming, here's a deep dive into those two key factors that should help ease your concerns.
1. Low Housing Inventory Is Causing Home Prices To Rise
In a healthy real estate market, the supply of houses for sale should last for about six months. Anything more than that is an oversupply, which will result in prices declining. Anything less is a scarcity and will result in further price rises. As the graph below demonstrates, there were simply too many houses on the market from 2007 to 2010 (many of which were short sales and foreclosures), which led to a price collapse. There is still a shortage of inventory today, resulting in continuous home price increases (see graph below):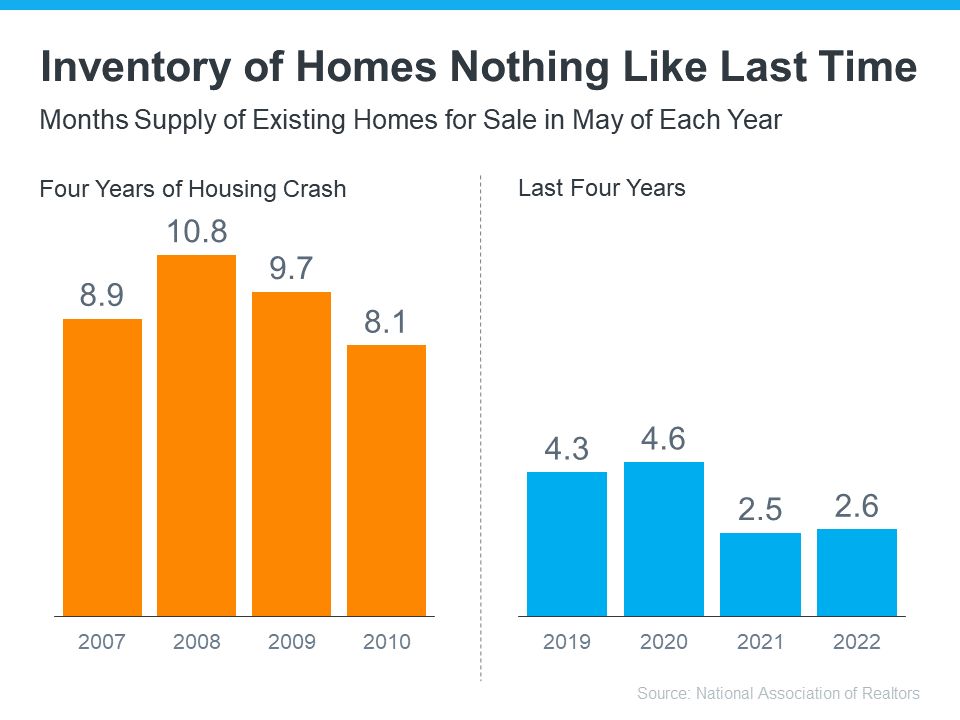 When it comes to real estate, there have been changes. Inventory is different from the last time. Prices are going up because there is a strong demand for homeownership and a restricted number of homes for sale. Deputy Chief Economist at First American Odeta Kushi explains:
"The fundamentals driving house price growth in the U.S. remain intact. . . . The demand for homes continues to exceed the supply of homes for sale, which is keeping house price growth high."
2. Mortgage Lending Standards Today Are Nothing Like the Last Time
It was considerably easier to obtain a mortgage during the housing bubble than it is today. During the housing boom, this graph shows the mortgage volume issued to purchasers with a credit score below 620 and the subsequent volume over time: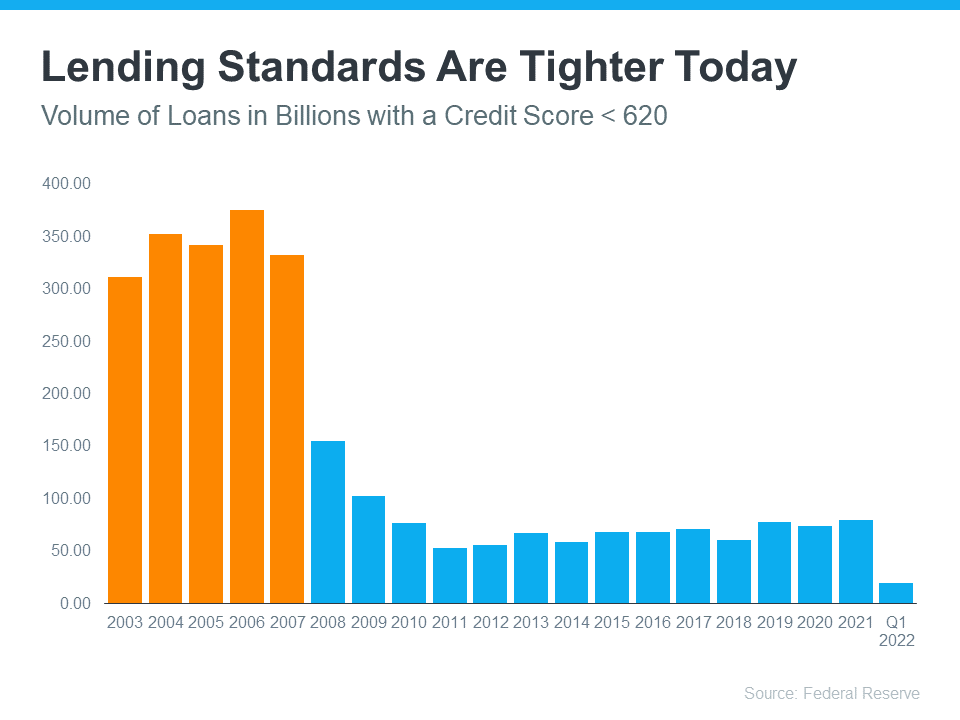 This graph illustrates one reason why mortgage requirements have changed so dramatically. Buyers who obtained a mortgage in recent years are far more qualified than they were prior to the recession. Realtor.com notes:
". . . Lenders are giving mortgages only to the most qualified borrowers. These buyers are less likely to wind up in foreclosure."
Bottom Line
According to most experts, we aren't in a housing bubble. That's because current house price increases are largely supported by robust housing market fundamentals and lending standards are considerably more stringent today. If you have questions, connect with The Perreault Group to discuss why today's housing market is nothing like 2008.