Why Experts Say the Housing Market Won't Crash
Posted by Lauren Perreault on Friday, August 12, 2022 at 2:27 PM
By Lauren Perreault / August 12, 2022
Comment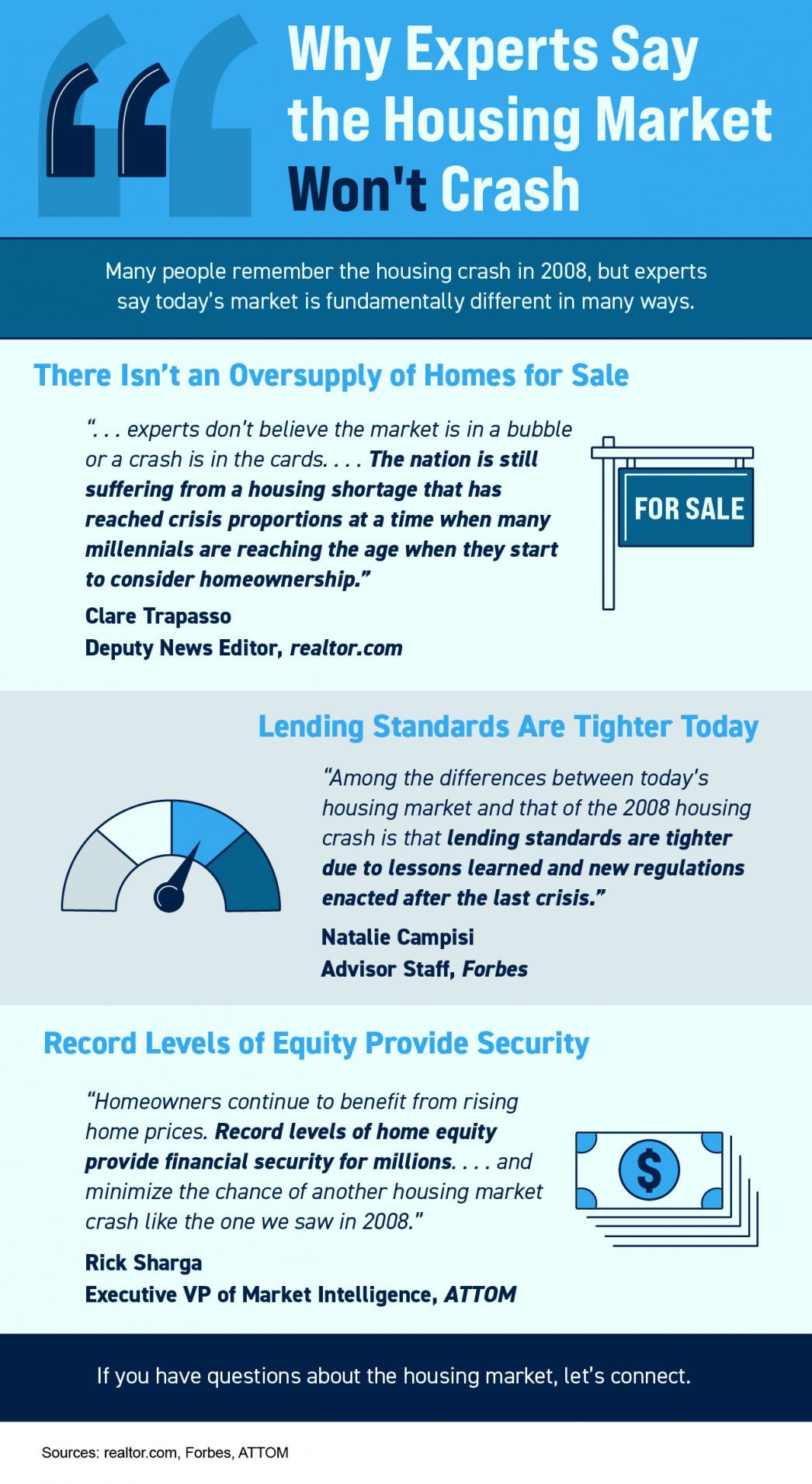 Some Highlights
Many individuals recall the housing recession of 2008, but experts claim that today's market is structurally different in many respects.
Currently, there is not an overwhelming supply of houses for sale on the market. In addition, lending standards have become much stricter and homeowners now have more equity in their homes than ever before. Consequently, foreclosures are not expected to surge as they did during the last housing market crash.
If you have questions about the housing market, connect with The Perreault Group.