Why Now Is a Good Time to Sell Your House
Posted by Lauren Perreault on Wednesday, June 15, 2022 at 10:52 AM
By Lauren Perreault / June 15, 2022
Comment
If you're a homeowner thinking about selling your property, you're probably weighing a number of things. That implies you'll have to balance a variety of concerns, such as your changing needs, the area where you'll move when you sell, and current mortgagee rates in order to time it just right.
According to recent statistics, that ideal balance may already be here. According to the most recent Home Purchase Sentiment Index (HPSI) by Fannie Mae, 76 percent of homeowners feel it is a good time to sell.
The percentage of respondents who believe it's a good time to sell a home is shown in the graph below. As uncertainty about the health epidemic rose, consumer optimism dropped at the start of the pandemic. Since then, the proportion has increased steadily as more people feel it's a good time to sell their house.
In fact, the majority of survey respondents believe it to be an even better time to sell a property now than it was in 2019, which was a record-breaking year for the housing market. According to the most recent study findings (see graph below), one of the most optimistic peaks in seller optimism in nearly three years has been reached: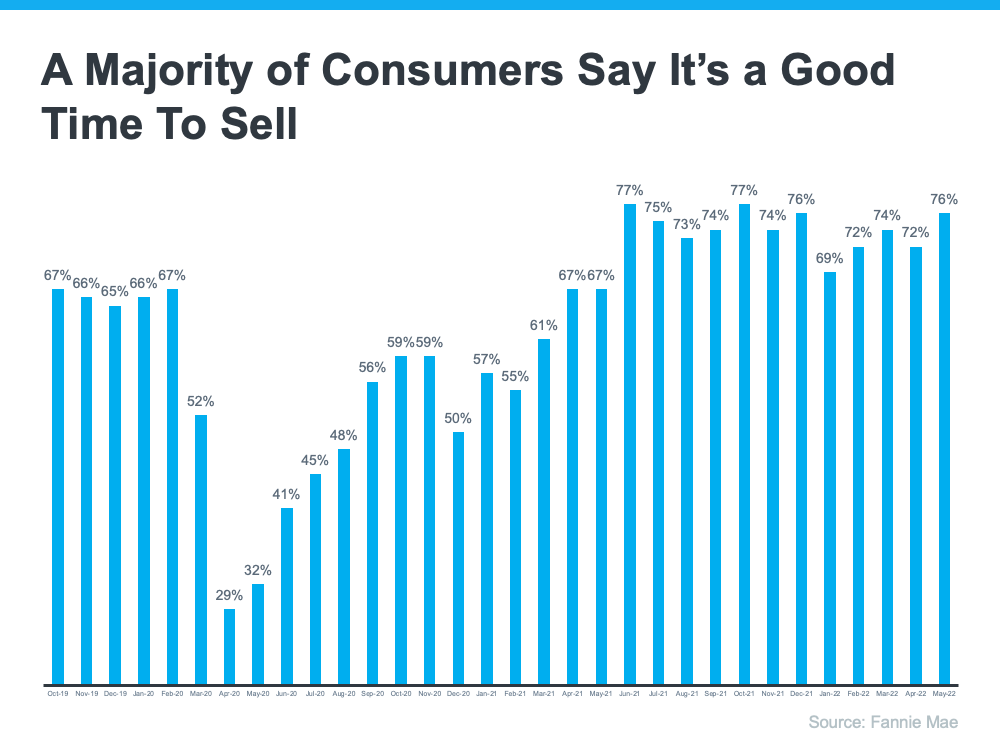 What Makes Today a Good Time To Sell?
Many people believe it's a good moment to sell because there are still more purchasers in today's market than homes for sale. That is driving home prices higher, making this a great moment to sell your property.
If you're not sure whether or when to sell because you don't know where you'll go once the offer closes, keep in mind that today's market may be different. That's due to the fact that each month, the number of new properties coming on the market has increased. When more houses come on the market, you have more options to discover one that suits your evolving demands.
Bottom Line
While there are more homes for sale now than in the past, inventory is still limited. This might be a fantastic moment to sell given the slow rate of inventory growth. If you're ready to meet your shifting demands and take advantage of today's favorable market conditions, connect with The Perreault Group.