Why now is the time to buy a new home
Posted by Lauren Perreault on Wednesday, July 27, 2022 at 10:03 AM
By Lauren Perreault / July 27, 2022
Comment
There are more homes for sale now than at any point last year. So, if you tried to buy a home last year and were outbid or outpriced, now may be your chance. The number of houses for sale in the United States has been growing every four months since late 2016, when rising mortgage rates helped to slow the frenzy the housing market saw during the pandemic.
Lawrence Yun, the National Association of Realtors (NAR) Chief Economist, explains why the changing market presents a chance for you:
"This is an opportunity for people with a secure job to jump into the market, when other people are a little hesitant because of a possible recession. . . They'll have fewer buyers to compete with."
Two Reasons There Are More Homes for Sale
The number of sales each month has decreased, which is the first reason why there are more houses for sale in the market. This slowdown has been caused by higher mortgage rates and increasing home prices, which have prompted many to put off or delay purchasing. To demonstrate how active real estate listings have increased in the previous four months as a result of this, the graph below was created using data from Realtor.com.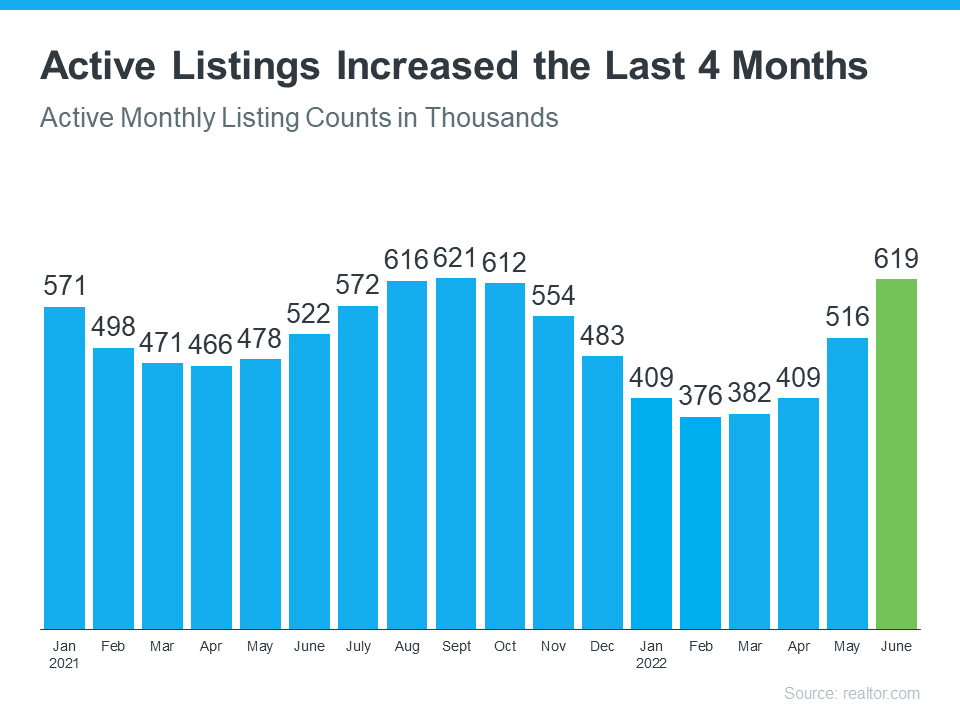 The second reason for an increase in available houses for sale is due to the increasing number of people who are selling their homes. The graph below shows how many more new monthly listings have appeared on the market than last year throughout the month of June. For the previous three months, more individuals have put their houses on the market than in previous years, according to the graph.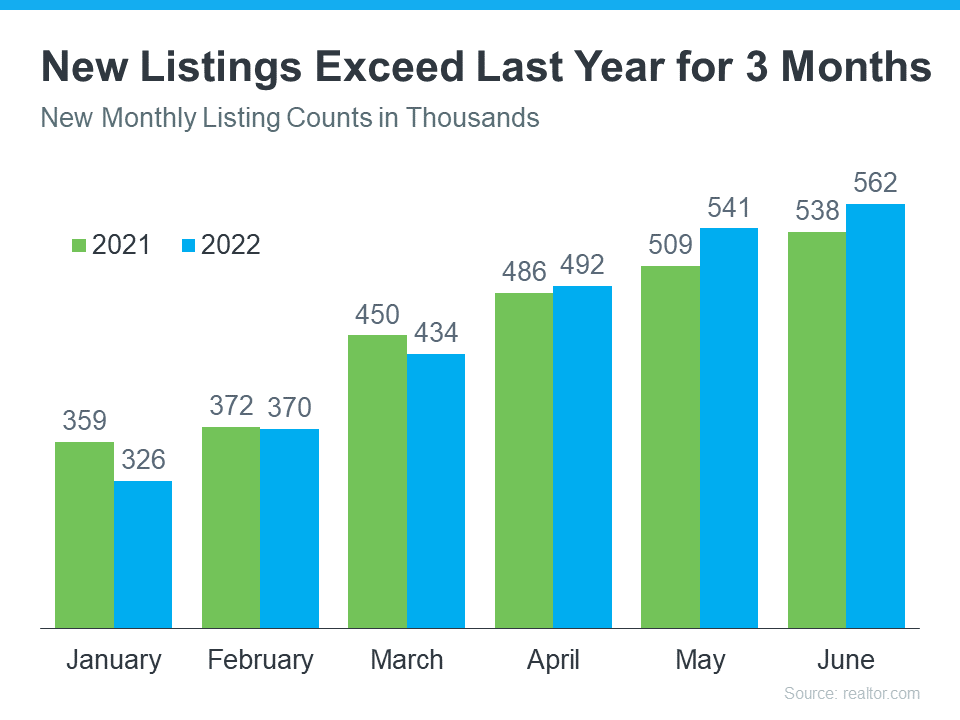 Bottom Line
With more houses for sale in the country, there are now many alternatives for people considering purchasing a house. This is the chance that many have been waiting for who were outbid or overpriced last year.