You May Have More Negotiation Power When You Buy a Home Today
Posted by Lauren Perreault on Wednesday, December 14, 2022 at 10:02 AM
By Lauren Perreault / December 14, 2022
Comment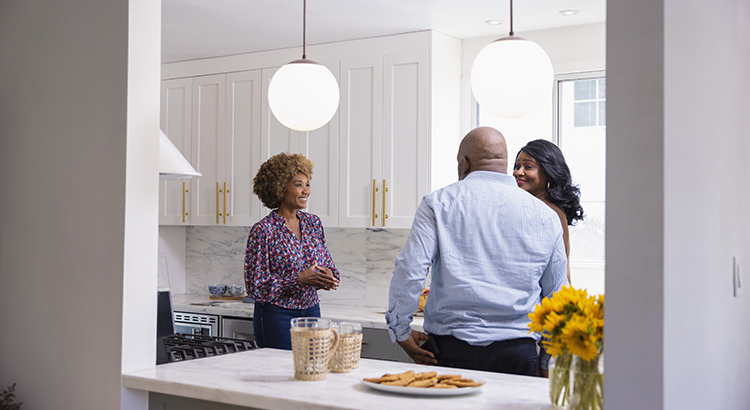 Did the frequency and intensity of bidding wars over the past two years make you put your home search on hold? If so, you should know the hyper-competitive market has cooled this year as buyer demand has moderated and housing supply has grown. Those two factors combined mean you may see less competition from other buyers.
And with less competition comes more opportunity. Here are two trends that may be the news you need to reenter the market.
1. The Return of Contingencies
Over the last two years, more buyers have been willing to skip important steps in the homebuying process, like the appraisal or the inspection, in hopes of gaining an advantage in a bidding war. But now, things are different.
The latest data from the National Association of Realtors (NAR) shows the percentage of buyers waiving their home inspection or appraisal is down. And a recent article from realtor.com points out that more sellers are accepting contingencies:
"A year ago, sellers were calling all the shots and buyers were launching legendary bidding wars, waiving contingencies, and paying for homes in cash. But now, the shoe is on the other foot, and 92% of home sellers are accepting some buyer-friendly terms (frequently related to home inspections, financing, or appraisals), . . ."
Although we are not currently in a buyers' market, this provides you with more opportunities to negotiate when speaking with a seller. Soon, you may no longer need to forgo conditions or pay more than the asking price to have your bid accepted.
2. Sellers Are More Willing To Help with Closing Costs
Before the pandemic, it was a common negotiation tactic for sellers to cover some of the buyer's closing costs to sweeten the deal. This didn't used to happen as often when there were more buyers a few years ago.
Today, data suggests this is making a comeback. A realtor.com survey shows 32% of sellers paid some or all of their buyer's closing costs. This is a negotiation tactic that you might come across when buying a house. Keep in mind that the amount you're allowed to spend on closing costs may be restricted by your loan provider and can differ depending on where you live and what type of loan you have. Your loan advisor will work with you to understand the maximum amount a seller can contribute to closing costs in your area.
Bottom Line
Recent data is beginning to show that negotiation in the housing market may be making a comeback. To find out how the market is shifting in our area, let's connect today.